Learn to master English language through customized course modules, live sessions, and assessments to help you live your dreams.
7+ years of experience as a Coach, Consultant, Entrepreneur, and Speaker.
Working experience and educational background from UK and USA.
Coached managing directors, business owners, CEOs, and senior professional from some Fortune 500 companies like Accenture, TCS, H&M, and more
Helped doctors, professors, business owners, celebrities, and models.
Invited as a speaker and chief guest in many colleges and universities like FC College, Kamala Nehru College, Annai College of Arts & Science, and many more.
Over 2,000 Companies worldwide rely on me
I'm always working hard to ensure that I provide the best possible service. I'm proud to be a part of many companies, and I'll continue working hard to help them succeed.
Benefits of IELTS Training From Tushnaa Pandey Nikam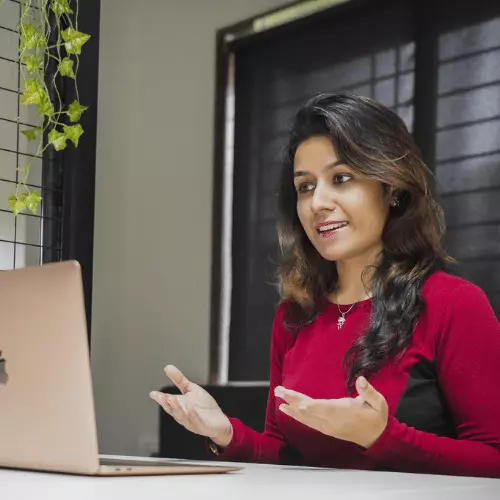 Helping You Find Success With Personalized Coaching
Feel Like It's Time to Make a Change in Your Life, But Can't Seem to Find a Way?
Improve your overall personality to gain more confidence and become the head-turner when you enter the room.
This course helps you to evolve yourself to the next version of yourself and tap opportunities in the business world.
What My Clients Have To Say About Me
"I am thankful to Tushna for the sessions she conducted for my IELTS coaching. Being punctual and clearing topic-wise is one of the best qualities she pertains to. I am working in a company,where time management is where I lacked, but still, she could manage everything for me. I am lucky to have a personal trainer like her."
Anushree
"I am extremely happy that I got this opportunity to be trained by Tushna. Every class has been an exciting one and the fact that she makes it creative with activities has always made it a fabulous experience. She has helped me to develop my communication skills and to speak with confidence."
Jincy John
"Tushna is an extraordinary and top most coach of IELTS. As she is having Masters Degree from UK, so international level teacher is available for us in Pune."
Vijay Kulkarni
How Do I know If Coaching is Right For Me?
You are passionate about studying abroad, migrating, or securing a better job to accelerate career growth.
I would like to really understand and assess your requirements through a discovery call. Then I send you a proposal about the areas you need to work in order to become the next version of yourself through personalized coaching sessions. Once the payment is initiated from your end, you will have access to transforming sessions directly from me. I want you to be the best version to achieve the greater dreams you have set for yourself.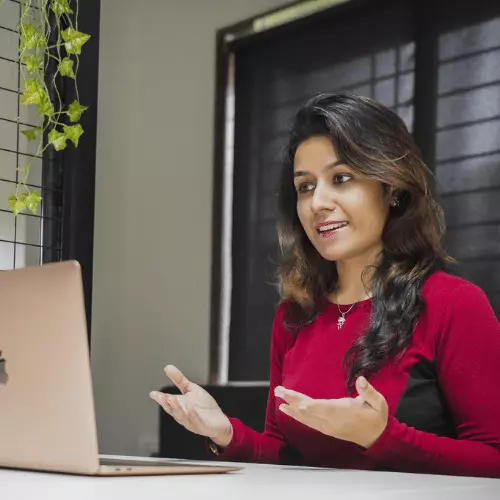 Three Simple Step To Start Working Process
Three Simple Step To Start Working Process