I'm Tushnaa pandey Nikam
Personality Development and Communication Coach
For Executives, Models & Celebrities
Helping You Influence People and Unlock Greater Opportunities
Executive Coaching
Learn how to position yourself as the industry expert through customized personality  development sessions to tap the corporate opportunities.
Celebrity/ Model Coaching
Learn the art of influencing the crowd through implicit communication, confidence and create a powerful image through personalized sessions.
Communication Skills
Master the power of unlocking opportunities for career growth through effective communication.
Personality Development
Groom your overall personality to positively impact your professional and personal life.
Presentation Skills
Ace any business presentation to position as an authority and tap into great opportunities.
Public Speaking
Learn the art of energetically taking over a business meeting or a large crowd. Become an impactful speaker.
IELTS Training
Check your English Fluency and level and start your Academic or General module training today
Confidence Building
Magnetize the hidden opportunities through working and improvising your confidence.
Leadership Skills
Master the skills required to lead the company/team and excel in the qualities that make you an unforgettable leader.
Image Consulting
Fine-tune your brand presence through international standards of Image consultation.
How This Coaching Helps You?
To be the person you desire to become, you must let go of the past that no longer serves you. The unhealthy patterns, self-destructive behaviors and everything that is stopping you. Through my customized coaching sessions, I will help you with all-round personality development, communication skills, confidence, leadership, image consulting, etiquette classes and more which helps you to believe in yourself, be more confident, and become memorable to every contact on your list.
Who Is This Coaching For?
Entrepreneurs starting new businesses wanting to build a successful brand that acquires customers loyalty.

 Professionals wanting to find the right set of skills to take their careers to the next level.

Celebrities who wants to influence people around them.

Models Who wants an all round development to unlock greater oppurtunities and demand higher pay.

Business owners who want to convert from no brand or product-oriented business into a long-term brand.
What is The Process Like?
I would love to really understand  and assess your requirements through a discovery call. Then I send you a proposal about the areas you need to work in-order to become the best version of yourself through personalized coaching sessions. Once the payment is initiated from your end, you will have access to transforming sessions and resources directly from me. I want you to be the best version to achieve the greater dreams you have set for yourself.
1. How can I get on a call with you?
Click on any button that says free discovery call and schedule a preferable time. 
2. Do you offer offline training sessions?
It mainly depends on 2 factors.
1. Course you opt for.
2. Geographical location and ease of traveling.
2. Can I text you on social media platforms?
Sure, I am present on Instagram, Facebook, Linkedin. You can find the links below and feel free to send a direct message.
3. Are you a life coach?
Well, No! I'm not a life coach, although working around your personality seems like it. But I'm more into systemized skills training. You can check the categories on the service page.
4.What areas can I expect to have a transformation as an executive?
We will work on your all-around development which will be associated to building your confidence, presentation skills, public speaking, image consulting and more. These become different course modules you can select from.
5. What areas can I expect to gain transformation as a celebrity?
As a celebrity, you will have to face the crowd and media more often. Hence, we will work on your appearance, confidence building, and public speaking the most.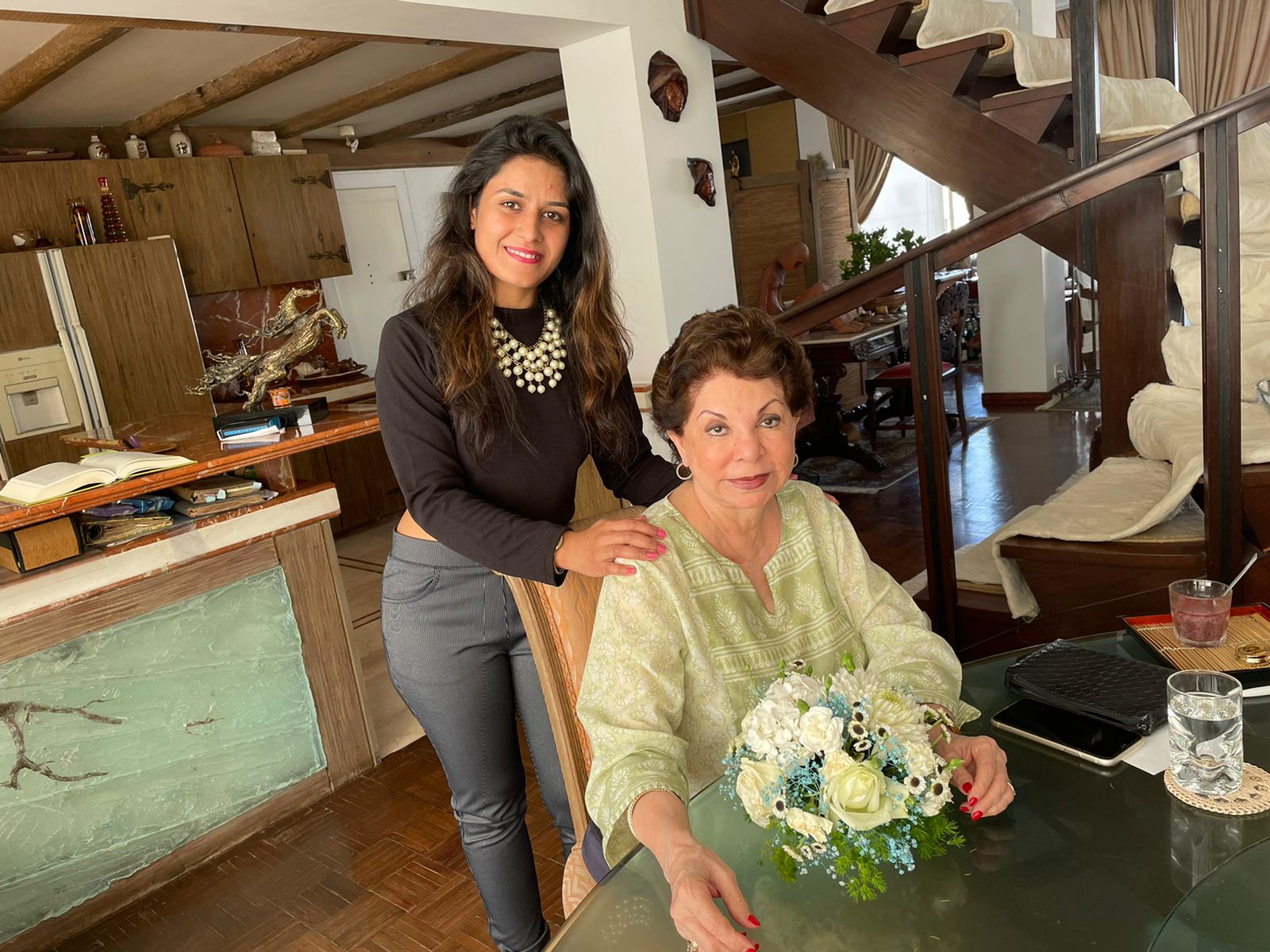 My Mentor and Inspiration
Sabira Merchant, the renowned celebrity coach. My journey has always been inspired by her.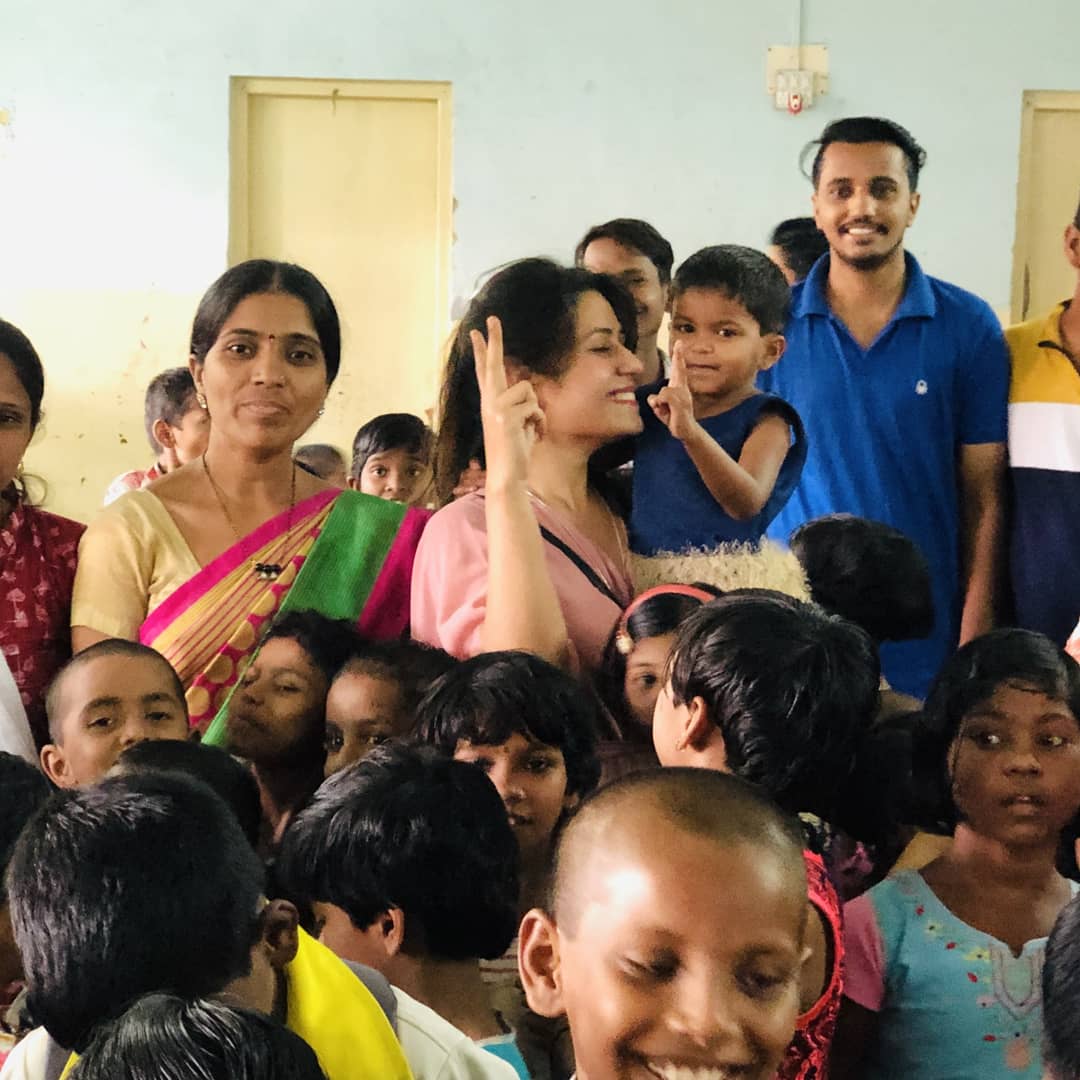 My Time At The NGO
These kids have the sparkle in their eyes and I see a future that none sees yet. They are powerful and magnificent. If you get a chance then you must reach out to these amazing souls.
About Me
This journey towards becoming a coach started when I was a kid. What intrigued me the most was how effortlessly people spoke and how the words when used carefully actually wielded power. I was that student who was always first in elocution, debates etc that's where it all started. I was a kid who could start a conversation with anyone and everyone and I can become their favorite at the same time.
Later On, 
The University Of Bedfordshire, UK embraced me to pursue my master's in International Business Management and work there.  It was the biggest learning curve for me. I got to know different people, different cultures, I learned different languages along with British English accent and with all of this I could change because I was willing to. I observed people and kept learning. I was called the "sunshine" at my workplace since I was the smiling one always no matter how tough the day or situation was.
Later, I stepped into the shoes of an entrepreneur, model, trainer and speaker.
And realized from my journey that I was way more inclined to be a coach. You know, it was the calling.
The niche chose me and I am committed to it. 
And in the meanwhile I fell in love with an amazing person and adopted canines as my family!
"I am thankful to Tushna for the sessions she conducted for my IELTS coaching. Being punctual and clearing topic-wise is one of the best qualities she pertains to. I am working in a company,where time management is where I lacked, but still, she could manage everything for me. I am lucky to have a personal trainer like her."
"I am extremely happy that I got this opportunity to be trained by Tushna. Every class has been an exciting one and the fact that she makes it creative with activities has always made it a fabulous experience. She has helped me to develop my communication skills and to speak with confidence."
"Tushna is an extraordinary and top most coach of IELTS. As she is having Masters Degree from UK, so international level teacher is available for us in Pune."
Don't Wait Any Longer.  Let Me Help You Reach Your Dreams!